Request a demo
CAAS A-Valve assists the physician in evaluating aortic regurgitation after transcatheter valve replacement.
The qRA workflow (also called videodensitometry, VD-AR, LVOT-AR) enables the physician to quantify valvular and paravalvular regurgitation immediately in the cathlab directly after placing the valve.
Clinical confidence
qRA is extensively validated by the groups of Prof. Patrick Serruys and Prof. Carl Schulz. Validation studies have been performed in:
Correlating with clinical endpoints to assess LVOT-AR cut-ff value of 0.17
Comparing with MR Flow measurements
Comparing with echocardiography measurements
Comparing with visual classification of aortic regurgitation
Phantom setup
Optimizing in cathlab workflow
To optimize in cathlab workflow the following studies been performed:
Assessing overlap free projections to optimize analyzability of aortograms:

Definition of technique for overlap free projection
ASSESS-REGURGE. A multi-center trial to assess that protocolized planning optimizes analyzability of aortograms.
Clinical Trials reference: NCT03644784

Using diastolic injections to reduce the amount of contast needed to perform qRA measurement.
Use in practice
CAAS A-Valve qRA has been used to assess:
Acute performance of a novel Xeltis valve in a pre-clinical setting
Comparison of 7 different TAVR valves
Webinar CAAS A-Valve
Together with distinguished team from NUI Galway lead by Prof. Patrick Serruys Pie Medical Imaging hosted a webinar to explain about the state-of-the art of video densitometric quantification during TAVR.
The full webinar and the clinical case presentation can be found below.
Full Webinar:
Clinical case presentation:
Key product features
qRA
Regurgitation Index (qRA/LVOT-AR) based on density of contrast in the aortic root and ventricle
Dynamic color map to visualize the severity and extent of regurgitation
Contact information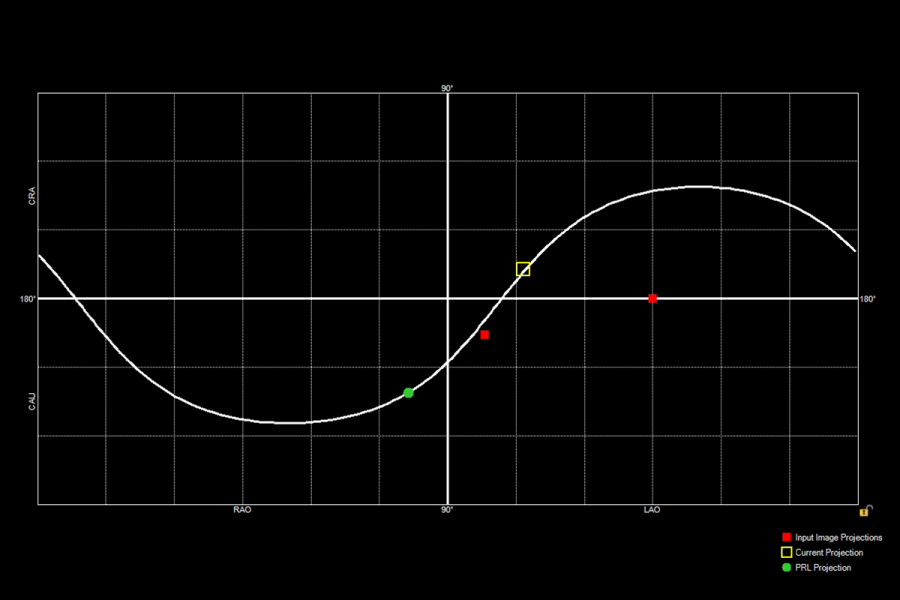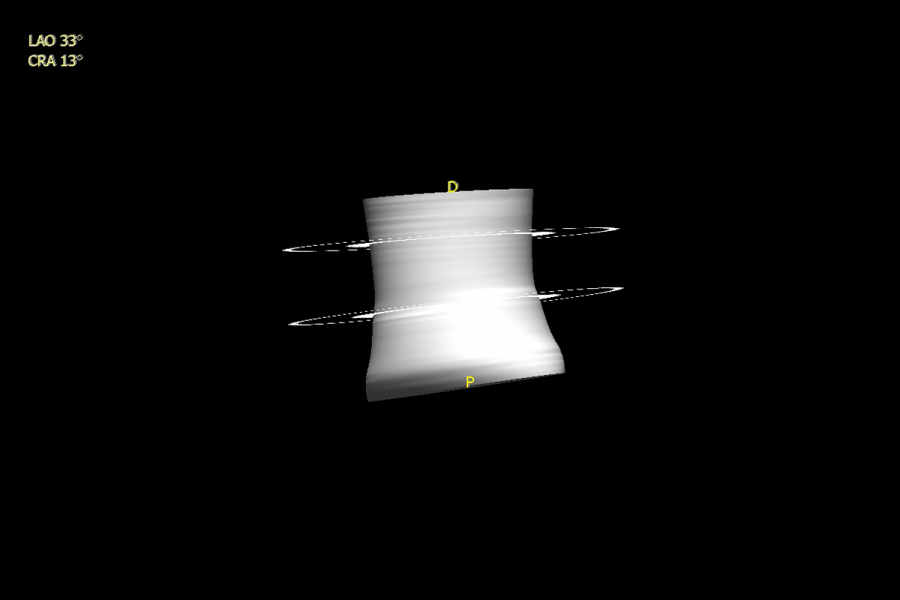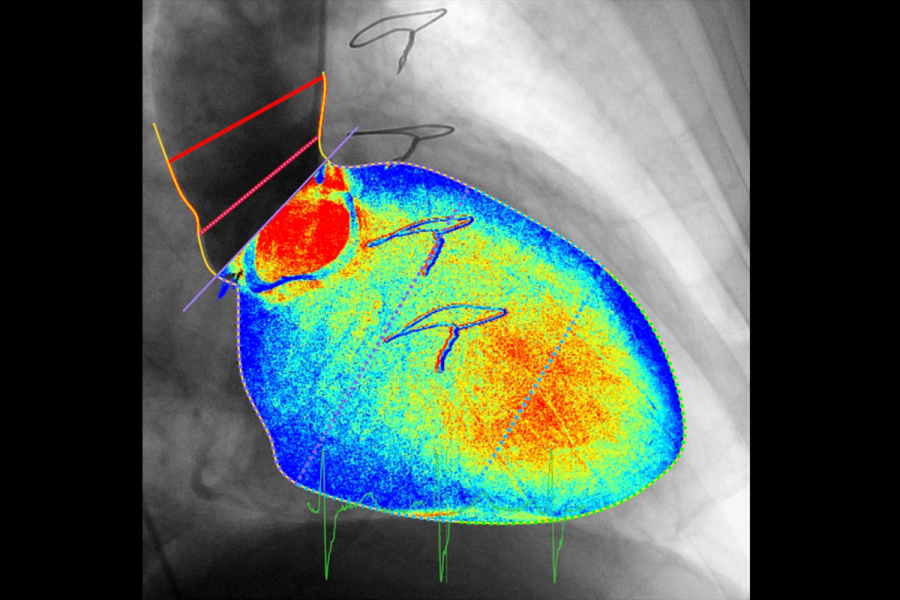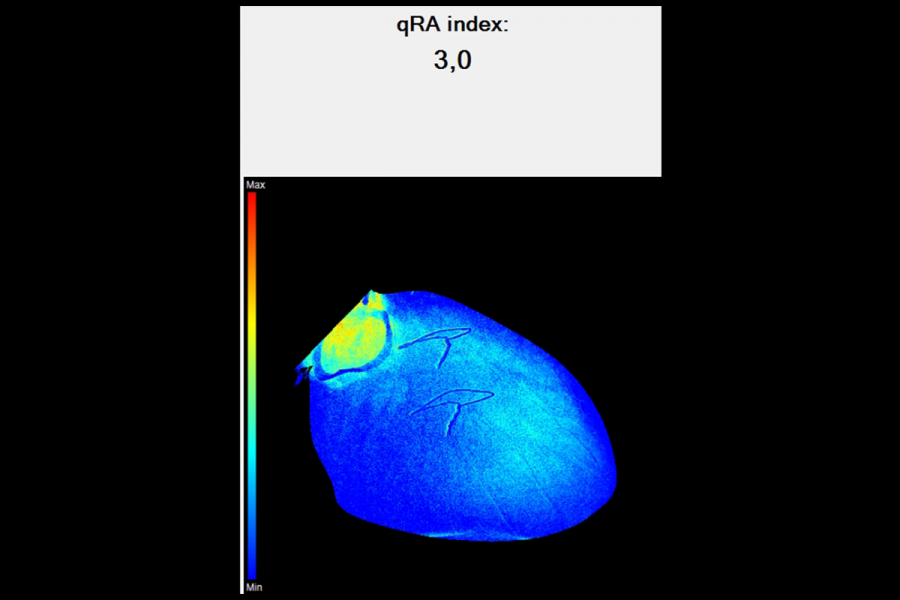 Modolo R et al. Feasibility study of a synchronized diastolic injection with low contrast volume for proper quantitative assessment of aortic regurgitation in porcine models. Catherization and Cardiovascular Interventions 2018.
Abdel-Wahab et al. A Novel Angiographic Quantification of Aortic Regurgitation After TAVR Provides an Accurate Estimation of Regurgitation Fraction Derived From Cardiac Magnetic Resonance Imaging. JACC Cardiovascular Interventions 2018.
Abdelghani M. Assessment of aortic regurgitation by contrast densitometry angiography in the setting of TAVI; echocardiographic correlates. Catheterization and Cardiovascular Interventions 2017 ​​​
Tateishi H. The interaction of de-novo and pre-existing aortic regurgitation after TAVI: Insights from a new quantitative aortographic technique. EuroIntervention 2016.
Abdelghani M et al. Adjudicating paravalvular leaks of transcatheter aortic valves: a critical appraisal. European Heart Journal 2016.
Tateishi H, Campos C, et al. Video densitometric assessment of aortic regurgitation after transcatheter aortic valve implantation: results from the Brazilian TAVI registry. EuroIntervention 2016;11:1409-1418
Ihdayhid A, Yong G, Louw J, Abraham A, Schultz C Quantitative aortography vs cardiac MRI in the assessment of aortic regurgitation. Heart, Lung and Circulation S358
TCT Keynote lecture. PVR After TAVR: Diagnostic Considerations, Clinical Impact and Treatment Alternatives. Kodali S. Presented at TCT 2015. Assessing post device aortic regurgitation. Hahn R. Presented at TCT 2015.
Schultz C, Slots T, Yong G, Aben JP, Van Mieghem N, Swaans M, Rahhab Z, El Faquier N, Van Geuns R, Mast G, Zijlstra F and De Jaegere P. An objective and reproducible method for quantification of aortic regurgitation after TAVI. EuroIntervention 2014;10:355-363.
Why choose us?
We always aim to improve the quality and efficiency of cardiovascular image analysis to optimize patient treatment. To realize this, we:
Provide fast and user-friendly

software

;

Align our product portfolio with the latest developments in the cardiovascular field. In this way we aim to provide our customers with the optimal software solution at the right time;

Offer

training

options which can be tailored to your needs.
We believe in the importance of training and support to assure that all our users are proficient and comfortable with their analysis. Please visit our Training & Support page for more information.