Request a demo
We provide cardiovascular image analysis solutions which assist the medical professional to improve patient treatment.
Choose a market below to get more information.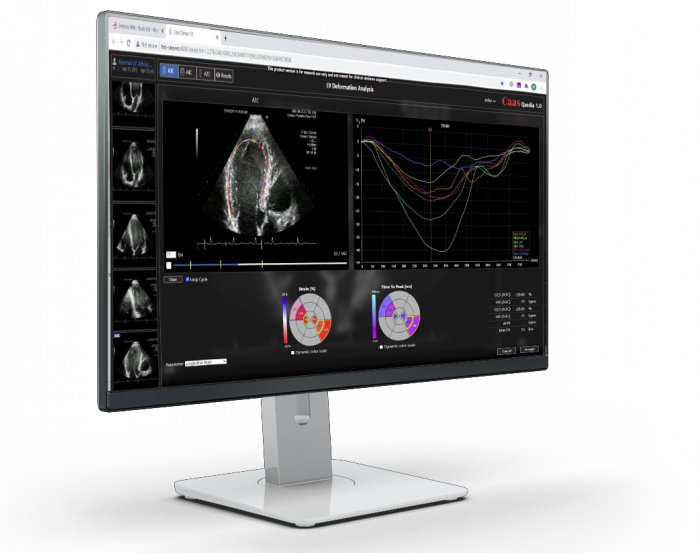 New: Caas Qardia
Full work-up of echocardiography studies: Customizable and web browser based.
Several workflows are offered in Caas Qardia:
Cardiac measurements module contains a customizable workflow to perform standardized measurements on 2D, M-mode and Doppler images.
Myocardial Strain analysis module assesses regional and global cardiac wall mechanics.
Volumetric analysis module provides ejection fraction, stroke volumes and cardiac output.
Caas Qardia can be used in a client-server way: Easy access from anywhere in the hospital. No local installation is required.
Caas Qardia
Latest news