Request a demo
The vFFR workflow builds a 3D reconstruction of coronary artery and assesses pressure drop, resulting in a vFFR value. Furthermore, the 3D reconstruction enables assessment of severity and percentage of stenosis.
Functional lesion information
Pressure drops in coronary artery
vFFR value
Anatomical lesion information
Lesion diameter
Percentage stenosis
Reference diameter
Obstruction length
Key product features
Angiographically derived pressure drop and vFFR value
Fits seemlessly in normal cathlab workflow using just 2 contrast filled angiograms
Vendor independent: compatible with most X-ray systems
Contact information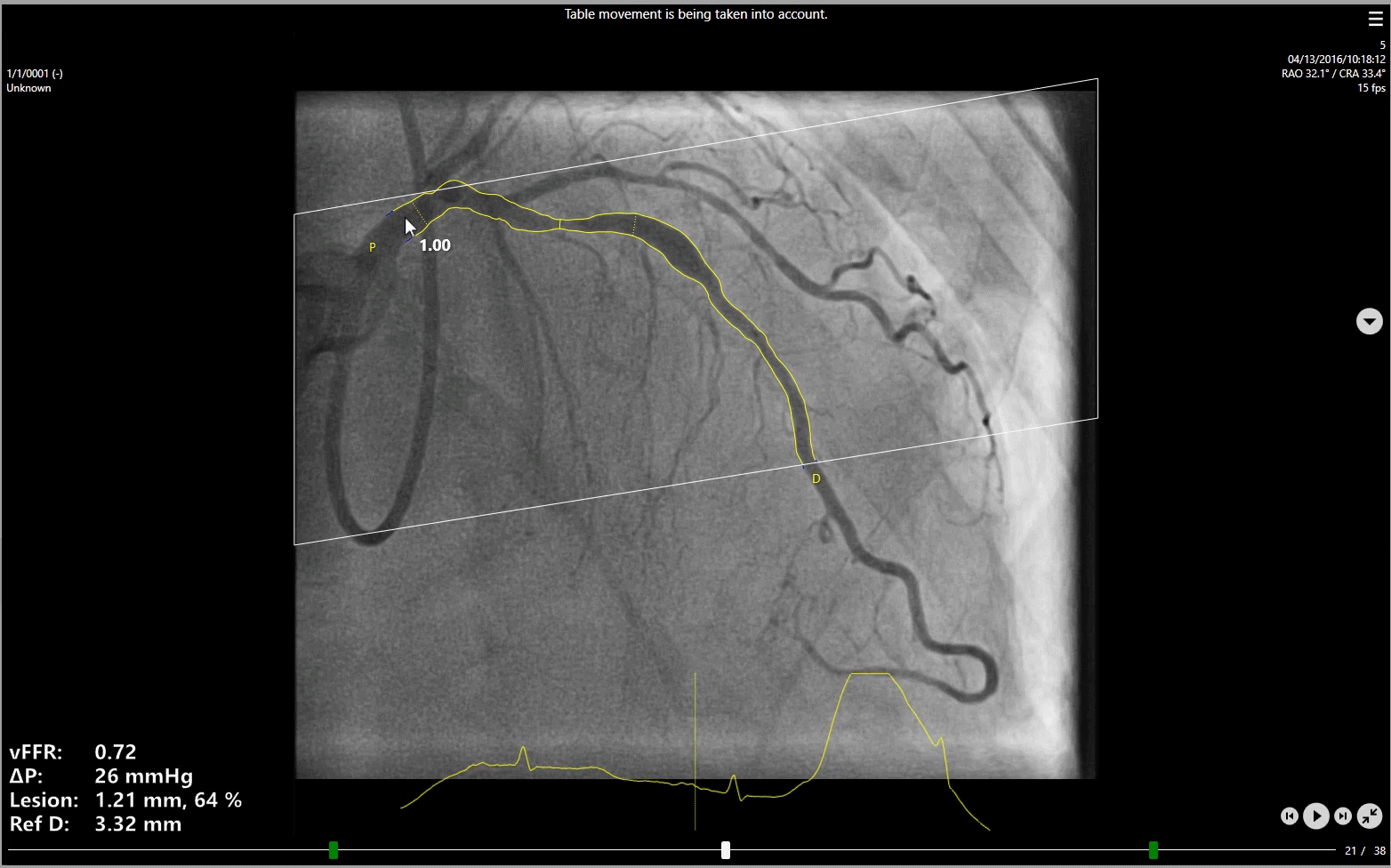 Pressure drop in the coronary arteries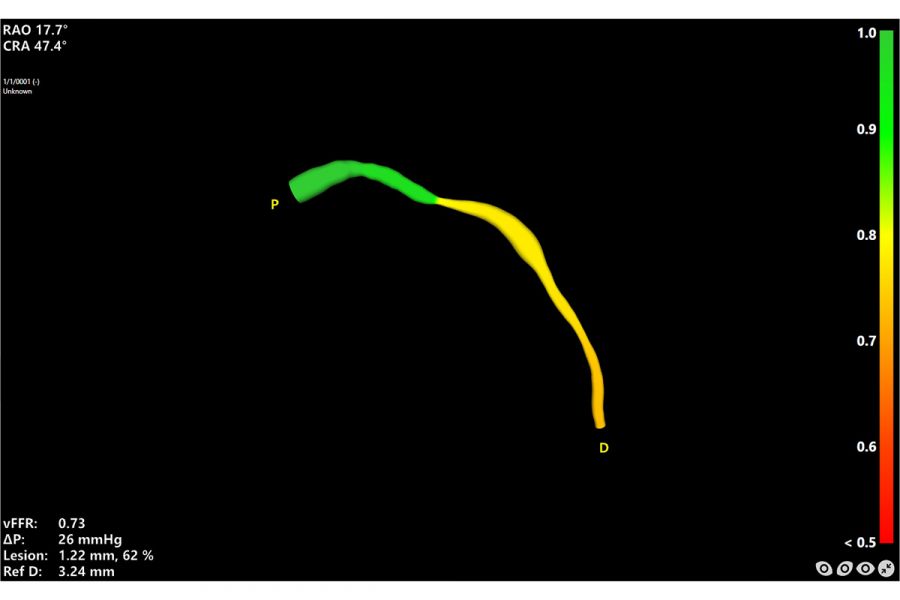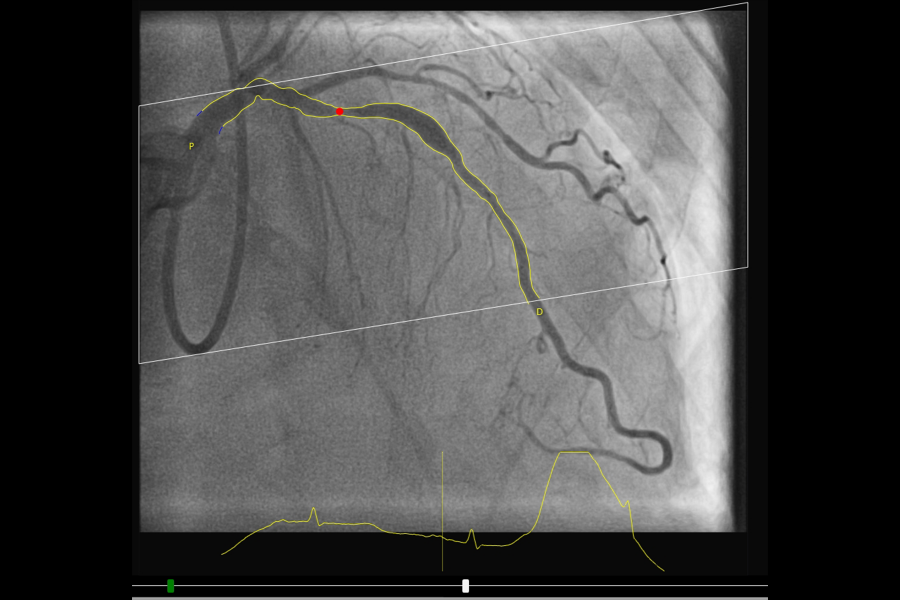 Masdjedi K, Van Zandvoort L, Balbi M, Gijsen F, Ligthart J, Rutten M, Lemmert M, Wildschut J, Diletti R, Zijlstra F, Van Mieghem N, Daemen J. Validation of 3-Dimensional Quantitative Coronary Angiography based software to calculate vessel-FFR (the FAST study). Presented at EuroPCR 2018.
Why choose us?
We always aim to improve the quality and efficiency of cardiovascular image analysis to optimize patient treatment. To realize this, we:
Provide fast and user-friendly

software

;

Align our product portfolio with the latest developments in the cardiovascular field. In this way we aim to provide our customers with the optimal software solution at the right time;

Offer

training

options which can be tailored to your needs.
We believe in the importance of training and support to assure that all our users are proficient and comfortable with their analysis. Please visit our Training & Support page for more information.