Request a demo
3mensio Aortic Valve allows you to quickly and reliably pre-plan aortic valve replacement procedures (TAVR/TAVI). The workflow consists of several modules for the assessment and sizing of the aortic root and approach route assessment. Assess for each patient if the transfemoral, transsubclavian, transapical or direct aortic approach is most suitable. The software has an intuitive workflow assistant which acts as a guide through the software making it intuitive and easy to use.
Key Results
Aortic Valve
Dimensions of the Aortic Annulus
Coronary ostia height
Optimal projection angle
Calcium assessment and quantification
Femoral and Subclavian approach
Diameter assessment with catheter-based threshold
Dedicated views for calcium assessment
Tortuosity assessment
Direct Aortic and Transapical approach
Determine intercostal space using virtual catheter
Approach angle with native valve
Key product features
PACS connectivity
Assisted Annulus definition
Dedicated approach route assessment
Interactive iPad report
.STL import
Contact information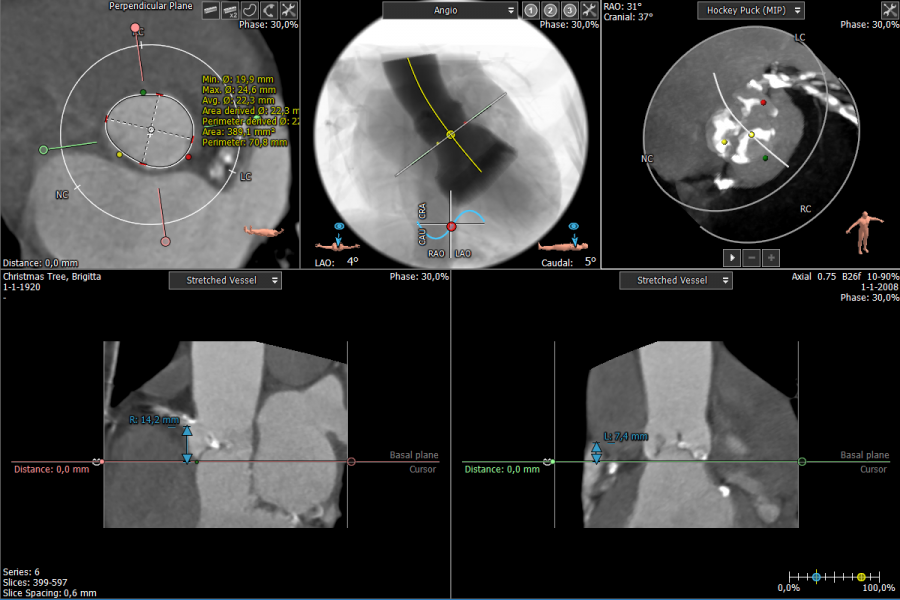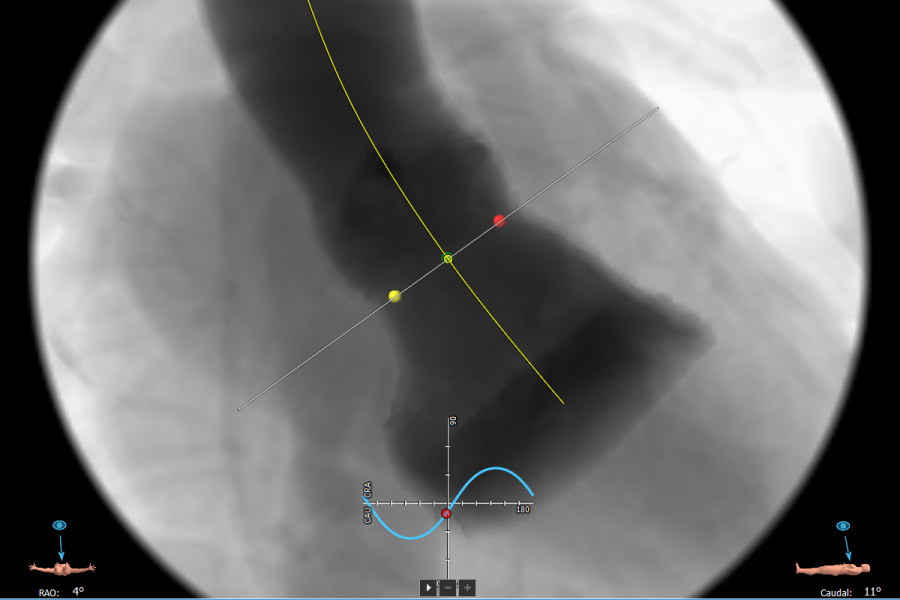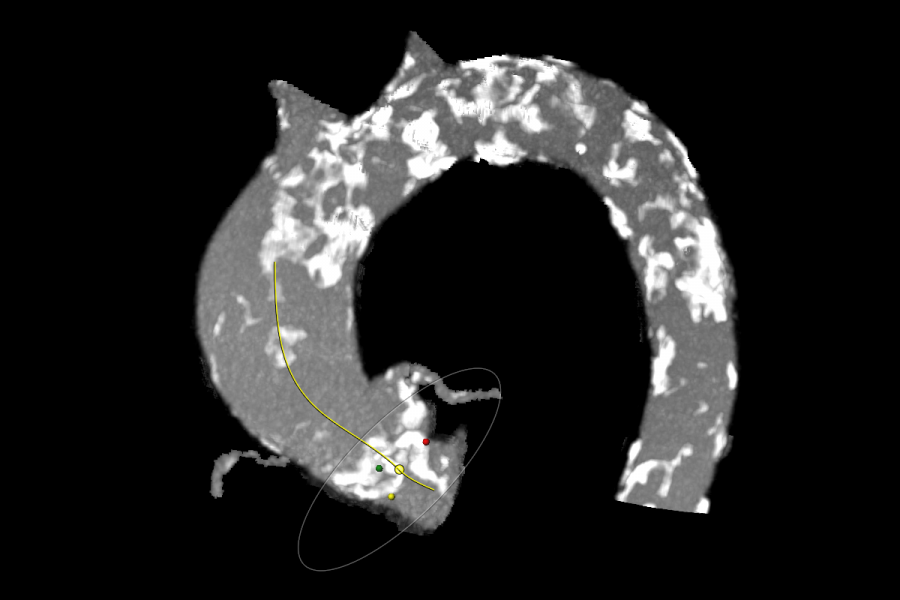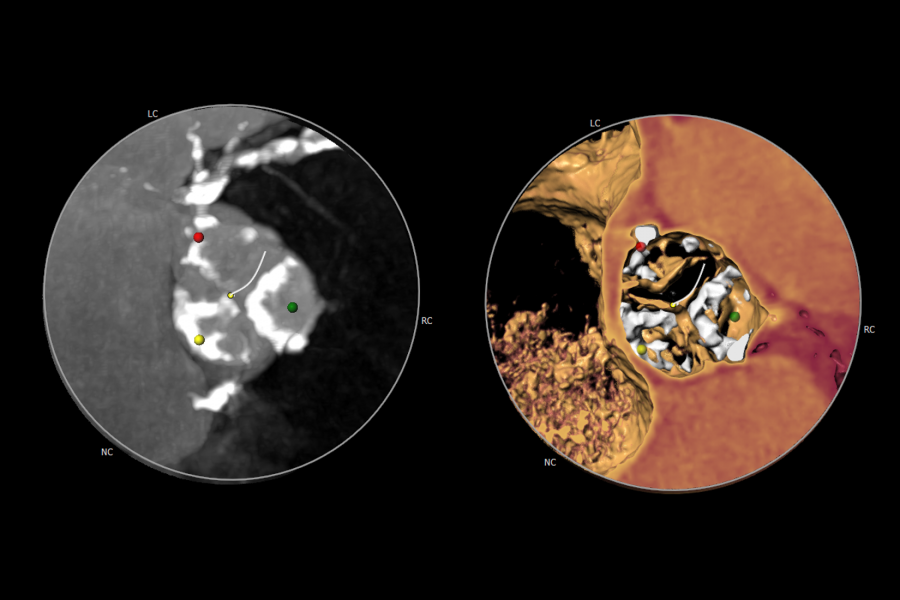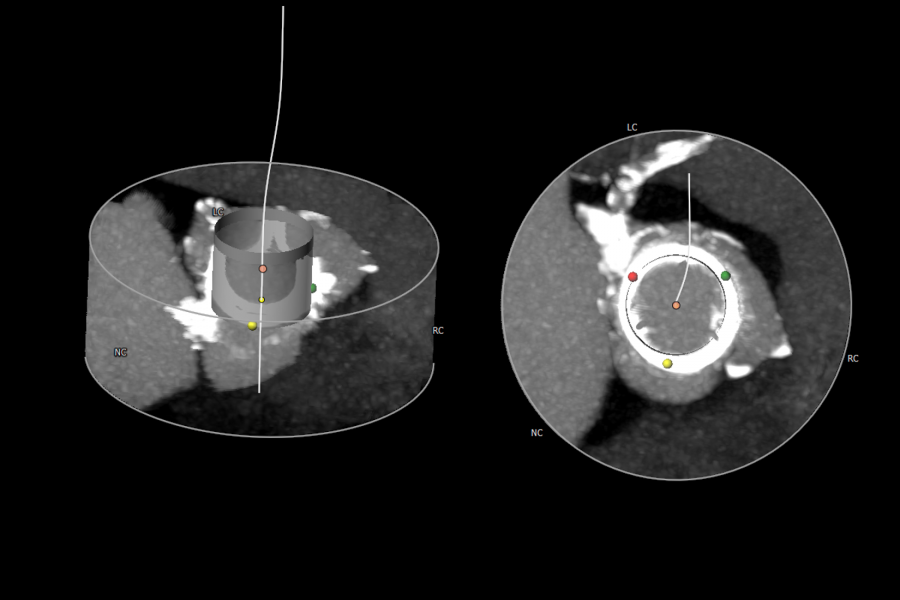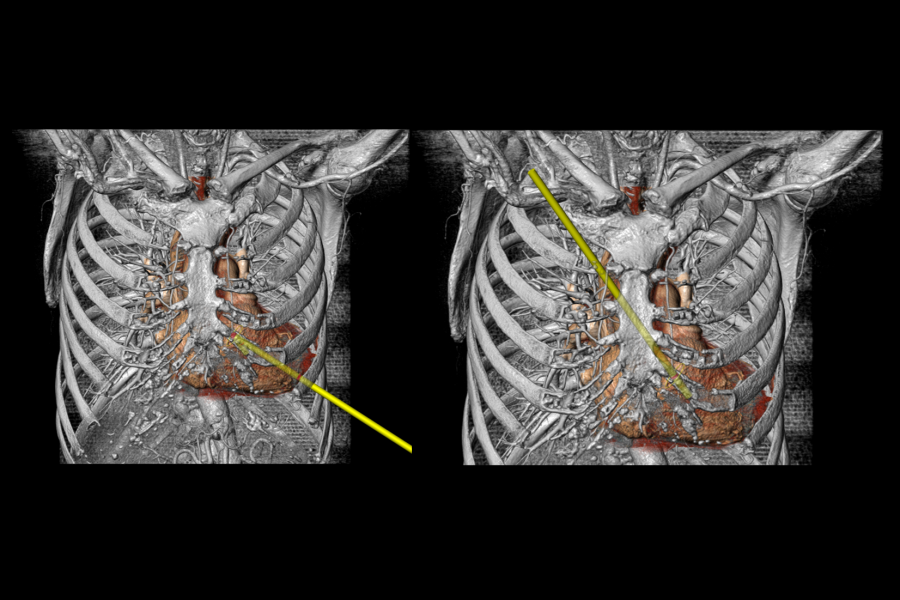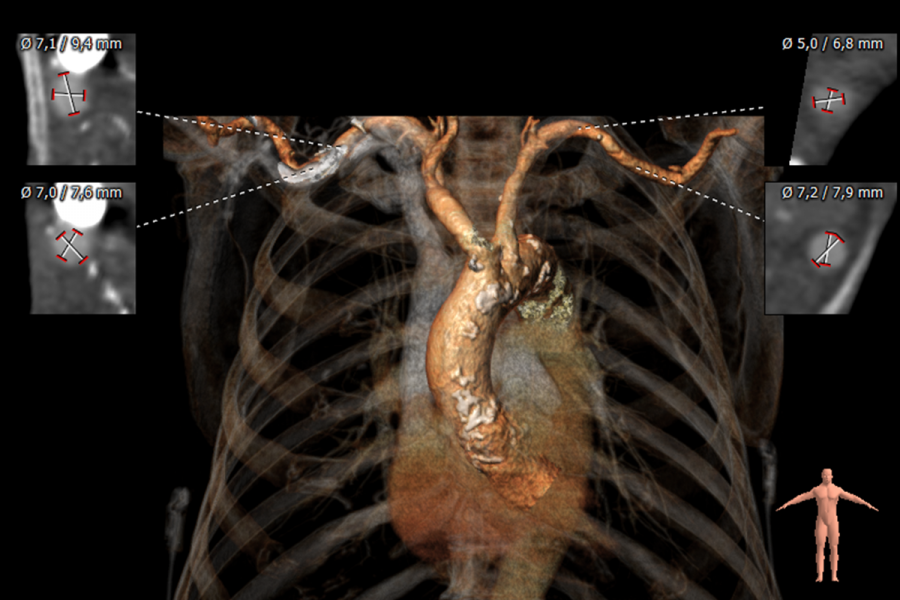 Stortecky S, Heg D, Gloekler S, Wenaweser P, Windecker S, Buellesfeld L. Accuracy and reproducibility of aortic annulus sizing using a dedicated three-dimensional computed tomography reconstruction tool in patients evaluated for transcatheter aortic valve replacement. EuroIntervention 2014;10:339-346
Delgado V, Ng ACT, Schuijf JD, Van der Kley F, Shanks M, Tops LF, Van de Veire NRL, De Roos A, Kroft LJM, Schalij MJ and Bax JJ. Automated Assessment of the Aortic Root Dimensions With Multidetector Row Computed Tomography. Ann Thorac Surg 2011;91:723S
Samim M, Stella PR, Kluin J, Ramjankhan F, Budde R, Agostoni P, Sieswerda G, Van der Linden M, Van Herwerden L, Doevendans PA, Van Belle E. 3D Analysis of Pre-Procedural Multislice Computed Tomography to Predict Annulus Plane Angulation and C-arm Positioning: Benefit on Safety Procedural Outcome in Patients Referred for Transcatheter Aortic Valve Implantation (TAVI). Circulation. Nov. 2010;122 (Meeting Abstract Supplement) A20780
Watanabe Y, Morice M, Bouvier E, Automated 3-dimensional aortic annular assessment by multidetector computed tomography in transcatheter aortic valve implantation. JACC 2013
Why choose us?
We always aim to improve the quality and efficiency of cardiovascular image analysis to optimize patient treatment. To realize this, we:
Provide fast and user-friendly

software

;

Align our product portfolio with the latest developments in the cardiovascular field. In this way we aim to provide our customers with the optimal software solution at the right time;

Offer

training

options which can be tailored to your needs.
We believe in the importance of training and support to assure that all our users are proficient and comfortable with their analysis. Please visit our Training & Support page for more information.