Request a demo
Although CT is becoming a golden standard for most valve replacement and LAA closure procedures analyzing 3D echo data is also highly relevant. To help with the planning of Structural heart interventions, independent of the used echo system, a 3D TEE workflow has been added to the 3mensio structural heart software.
With a mix of automatic, automated, and free measurements, we can do relevant measurements for all structural heart interventions. Use the cine function to fully benefit from the 4D datasets.
For the analysis of the mitral valve, a couple of specific measurements are added. It is possible to trace the mitral annulus and leaflets which will automatically give you the annulus dimensions, leaflet length, tenting, and co-adaptation. But for the first time ever it is also possible to do neo-LVOT measurements directly on echo data. This can be done after drawing a centerline through the aorta and placing a fully adjustable virtual valve.
Key product features
For all major 3D US systems
user-friendly measurements
dedicated Mitral replacement and repair measurements
Measure neo-LVOT on echo
Suitable for the planning of LAA, Mitral, Tricuspid, Pulmonary, and Aortic procedures
Contact information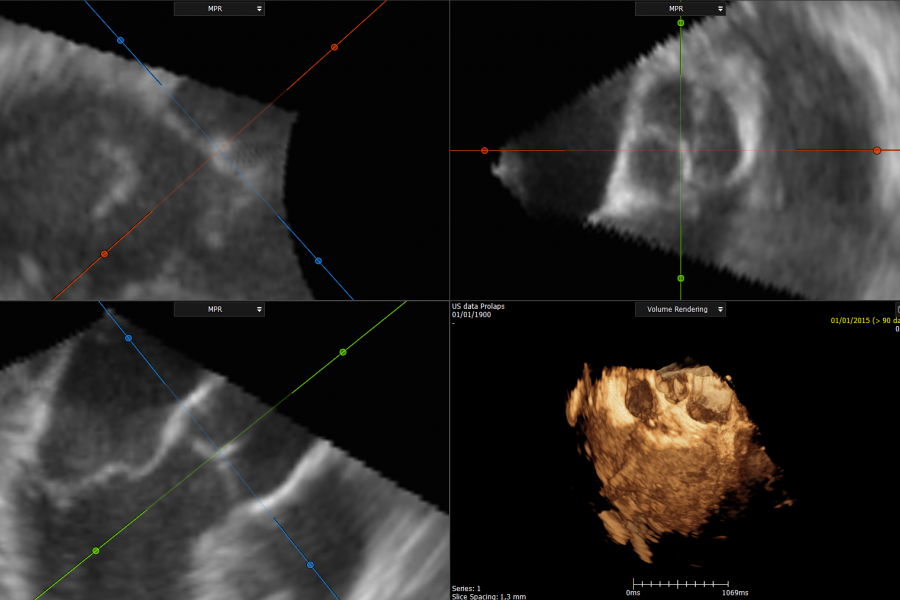 Why choose us?
We always aim to improve the quality and efficiency of cardiovascular image analysis to optimize patient treatment. To realize this, we:
Provide fast and user-friendly

software

;

Align our product portfolio with the latest developments in the cardiovascular field. In this way we aim to provide our customers with the optimal software solution at the right time;

Offer

training

options which can be tailored to your needs.
We believe in the importance of training and support to assure that all our users are proficient and comfortable with their analysis. Please visit our Training & Support page for more information.