Request a demo
Caas IntraVascular facilitates rapid data transfer from PACS or IVUS/OCT consoles into a study list which provides an overview of your datasets.
A workflow assistant guides the user through the analysis, which makes Caas IntraVascular very easy to use. Important results are generated on the fly and automatically stored in the report, which can be customized to individual needs. Results can be exported in a pdf report or to a Microsoft Excel compatible xml file.
Caas IntraVascular is used by the major corelabs and Academic hospitals around the world.
Key Results
Percentage of stenosis based on EEM (IVUS) and reference frame
NIRS-IVUS analysis
Plaque volume
Neo-Intimal plaque volume
Malapposition volume
Stent strut classification for OCT: covered, uncovered and malapposed
Wall surface measurement functionality to classify and measure different surfaces of different morphologies (e.g. thin cap) on the vessel wall
Key product features
Study list with PACS connectivity
Raw OCT data import with z-offset correction
Automatic longitudinal and cross-sectional contours
On the fly patient report generation
Contact information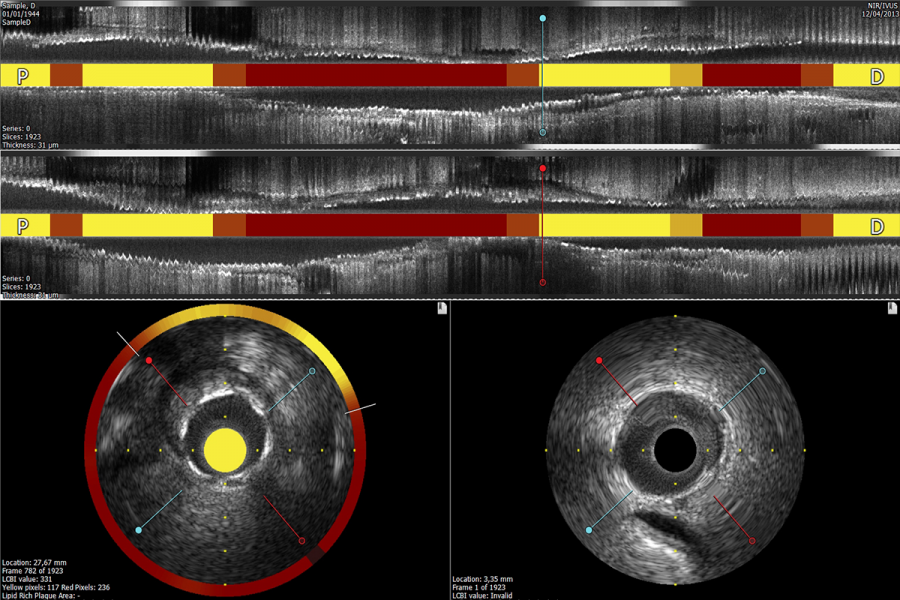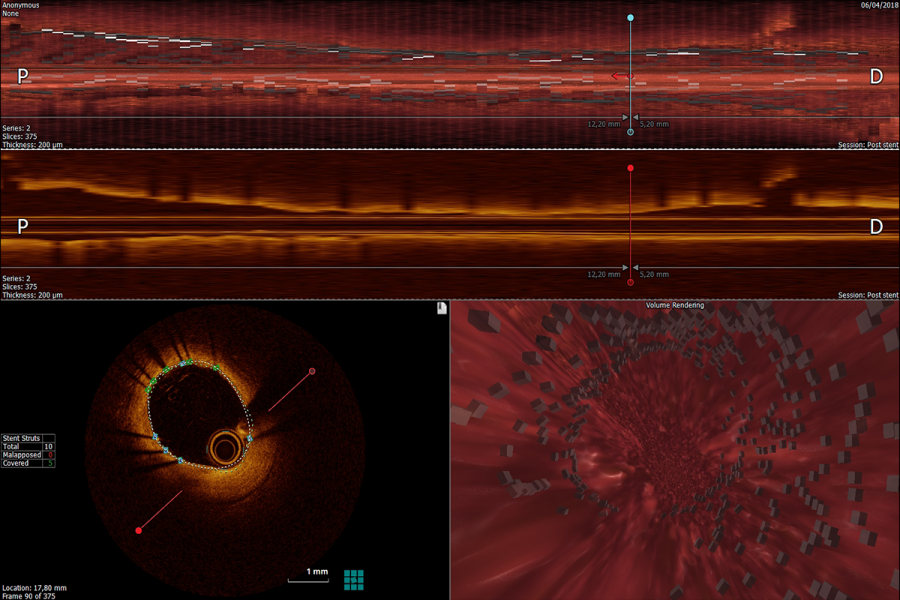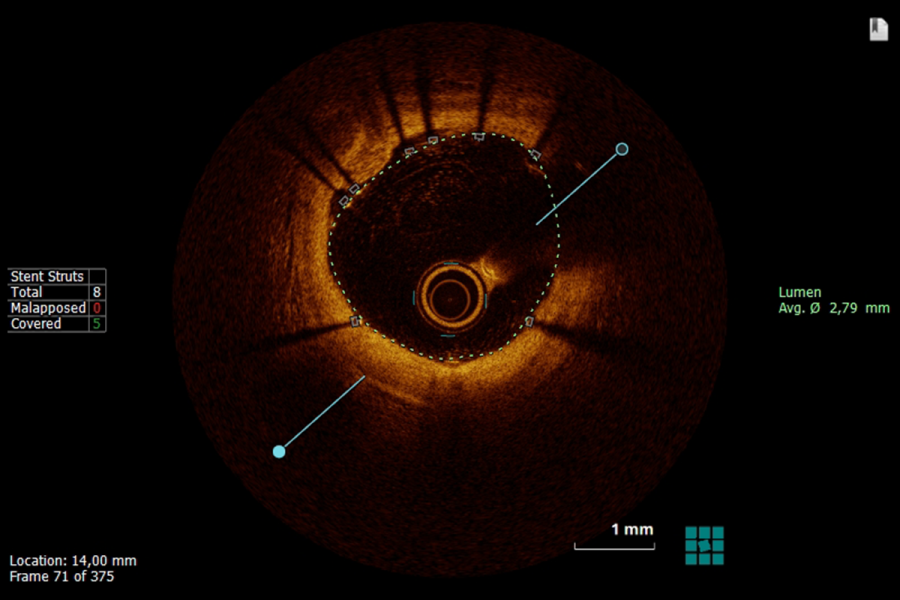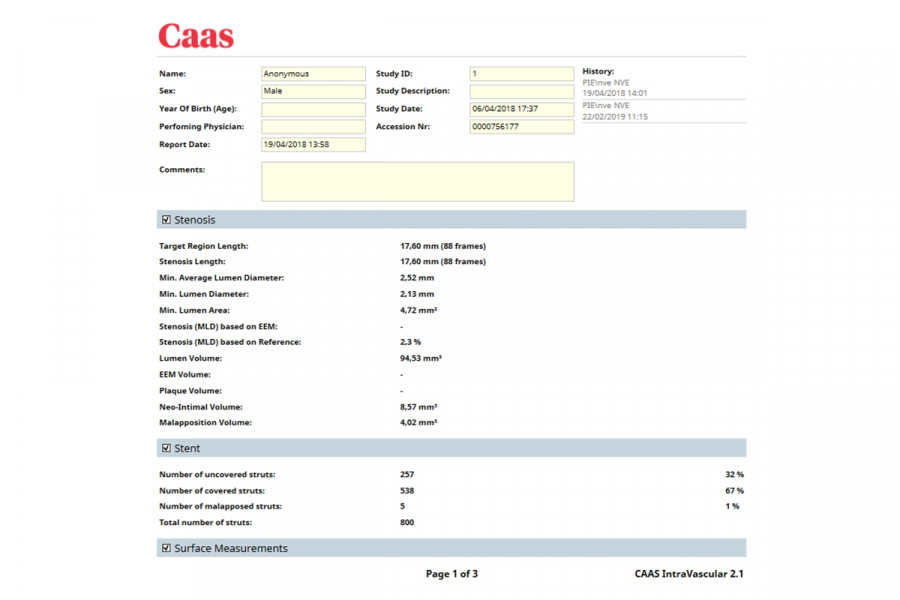 Nijhoff F, Van Den Hengel KG, Slots TLB, Stella PR, Agostini P. 'Clinical Validation Of A Novel Software For Quantitative Analysis Of Coronary Intravascular Ultrasound.', Cardiovascular Revascularization Medicine (2014)
Why choose us?
We always aim to improve the quality and efficiency of cardiovascular image analysis to optimize patient treatment. To realize this, we:
Provide fast and user-friendly

software

;

Align our product portfolio with the latest developments in the cardiovascular field. In this way we aim to provide our customers with the optimal software solution at the right time;

Offer

training

options which can be tailored to your needs.
We believe in the importance of training and support to assure that all our users are proficient and comfortable with their analysis. Please visit our Training & Support page for more information.