Request a demo
Caas MR Strain - part of Pie Medical Imaging's CMR software platform - uses feature tracking to detect the ventricular deformation patterns and functional abnormalities of the heart wall. This can be analyzed before such abnormalities become obvious with conventional parameters. Caas MR Strain includes Global Longitudinal Strain (GLS) analysis, which has been proven to be more sensitive for systolic function assessment than Left Ventricular Ejection Fraction (LVEF).
Key Results
Three strain types are determined: longitudinal, circumferential, and radial;

Global Longitudinal Strain including Peak Strain (%) and Time to Peak Strain (ms);

AHA 17 segment model including strain type choice;

User segment model with up to 20 segments per slice
All results are auto-populated to the report.
Key product features
Auto contour input for Feature Tracking
Detect ventricular deformation patterns and functional abnormalities
Global longitudinal strain (GLS) with high clinical value in:

Systolic dysfunction (HFrEF, Cardiomyopathy)
Dilated and Hypertrophic Cardiomyopathy
Ischemic Heart Disease
Contact information
We use Caas for almost every CMR exam. Caas is very helpful in viability evaluation, stress CMR and strain LV evaluation. For us, Caas is essential for every day clinical reporting on CMR exams.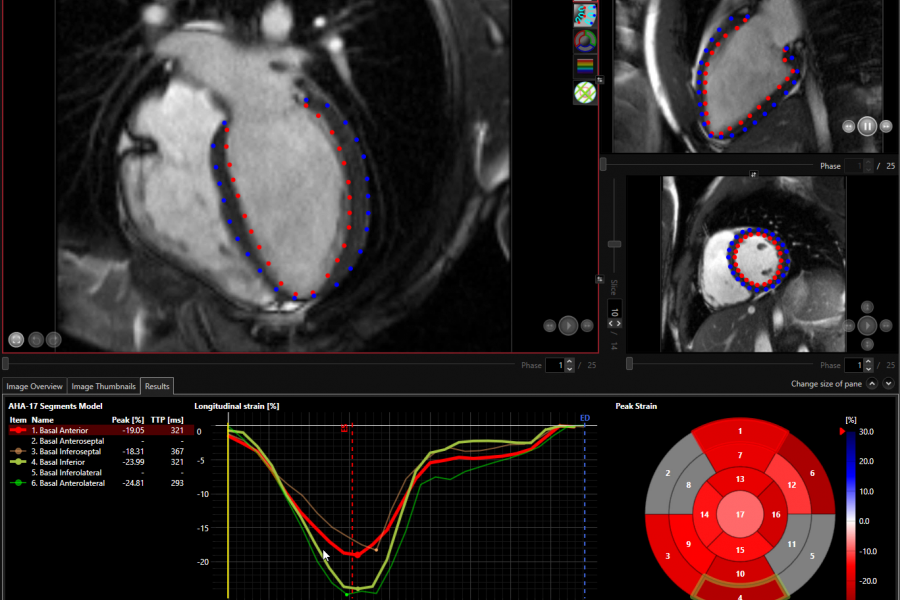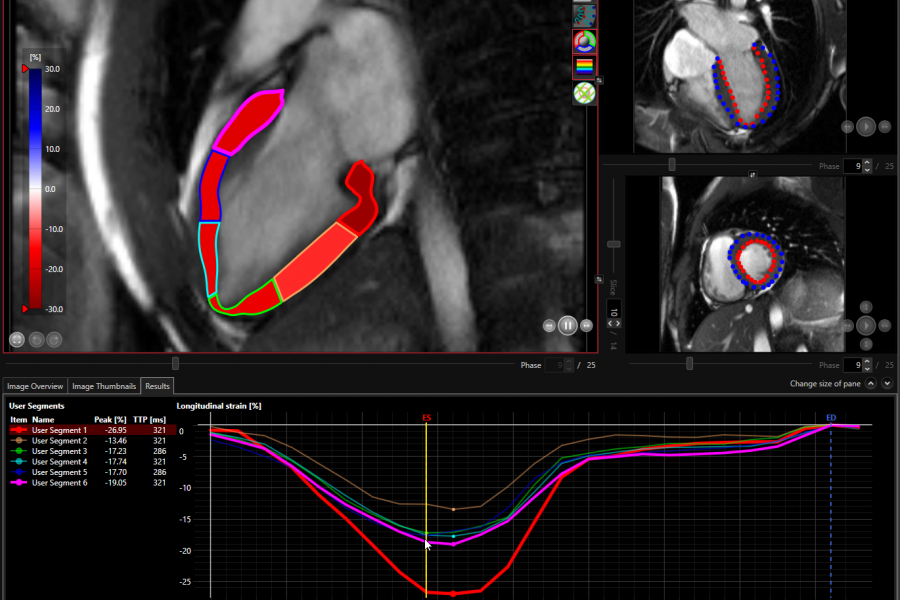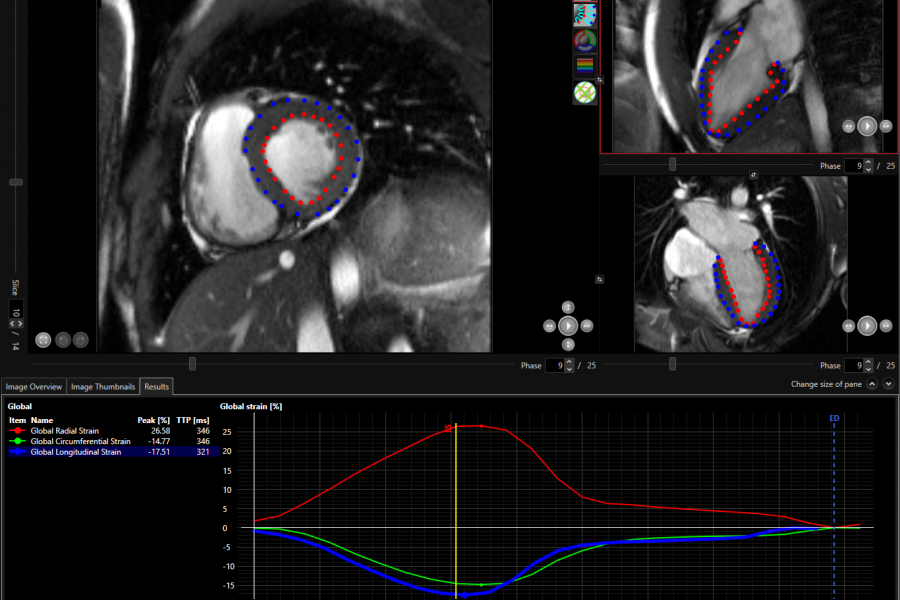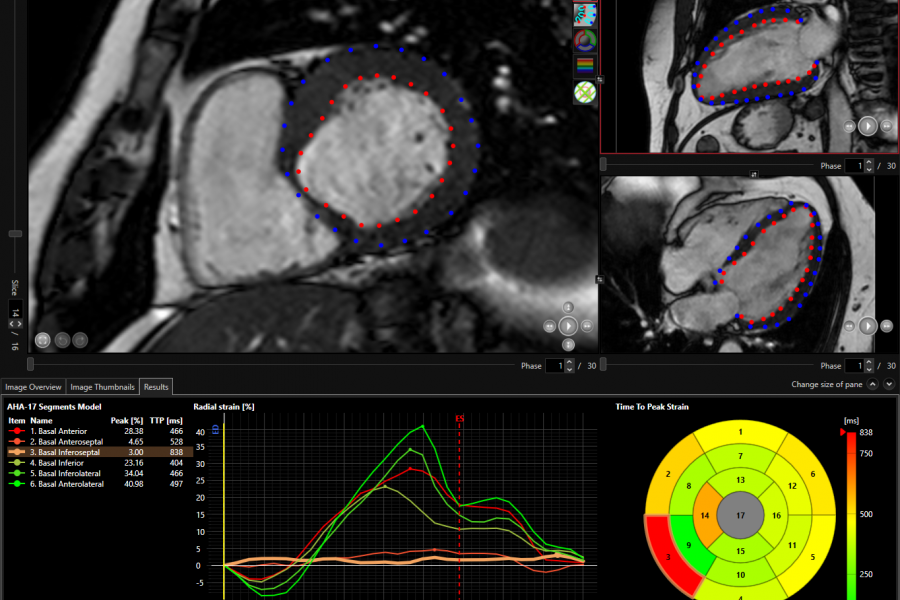 Why choose us?
We always aim to improve the quality and efficiency of cardiovascular image analysis to optimize patient treatment. To realize this, we:
Provide fast and user-friendly

software

;

Align our product portfolio with the latest developments in the cardiovascular field. In this way we aim to provide our customers with the optimal software solution at the right time;

Offer

training

options which can be tailored to your needs.
We believe in the importance of training and support to assure that all our users are proficient and comfortable with their analysis. Please visit our Training & Support page for more information.