Request a demo
Coronary CTA can help to assess the coronary artery tree for suspect coronary artery disease in radiology and cardiology. Segment and visualize a coronary artery by a one-click segmentation of the vessel. Quantify lesions by measuring the stenosis over the vessel.
Prepare your coronary procedures with the coronary workflow of 3mensio. The simulated angio view is an interactive tool which can be used to determine the optimal C-arm projection for treatment of the diseased part of the coronary artery. Foreshortening of the vessel is indicated by with a colour coding.
Calcium Scoring provides fast and easy quantification of calcifications in the coronary arteries. Classify calcifications with one click and obtain its Agatston score, volume and mass.
Key Results
Coronary Analysis
Segmentation of the coronary artery tree
Stenosis measurement
Simulated Angio View of the coronary artery tree
Lumen measurements
Calcium Scoring
Calcium volume, Agatston score and mass
Key product features
PACS connectivity
Simple centerline correction and labelling
Visualization of the coronary arteries with stretched and cross-sectional views
Reformatted image & series export: stretched, cross-section, heart and slice reconstruction
Contact information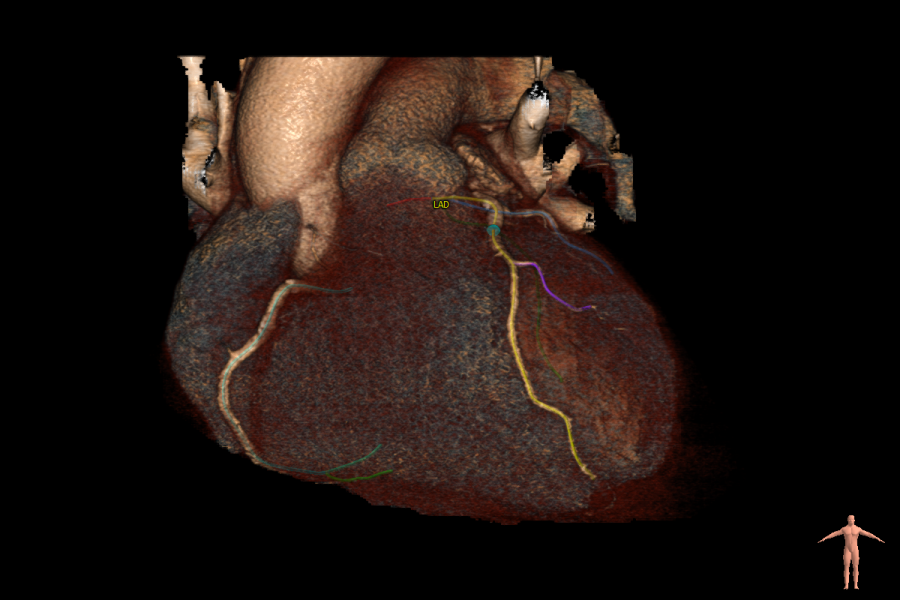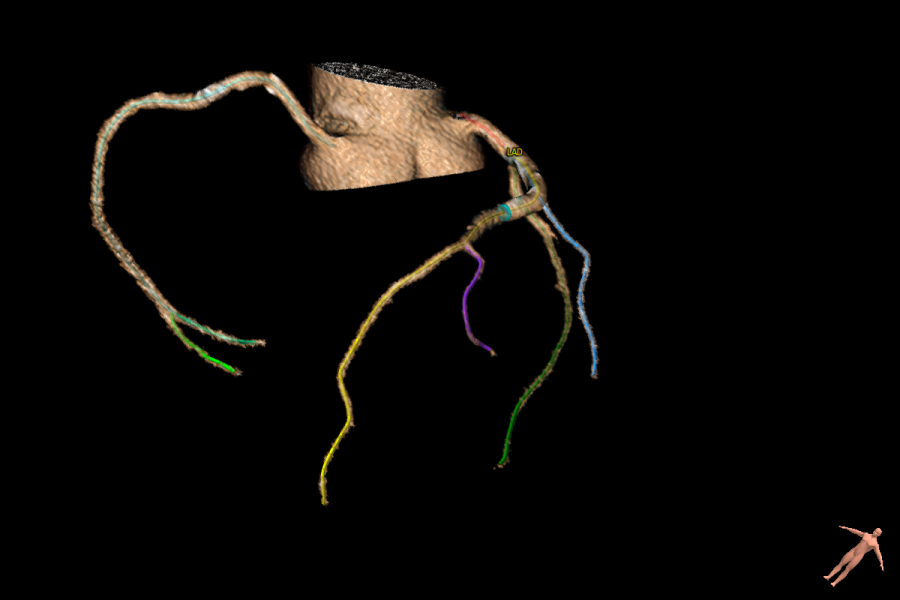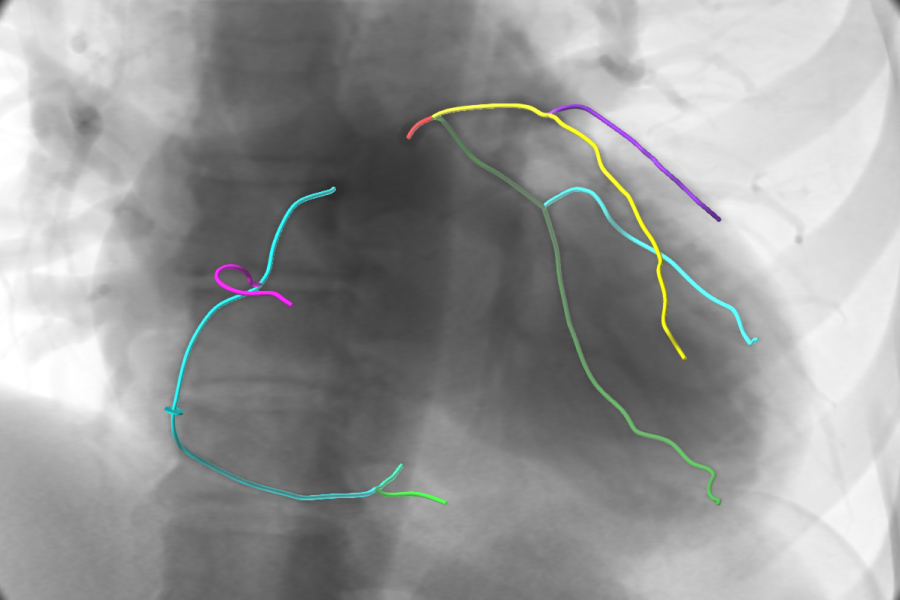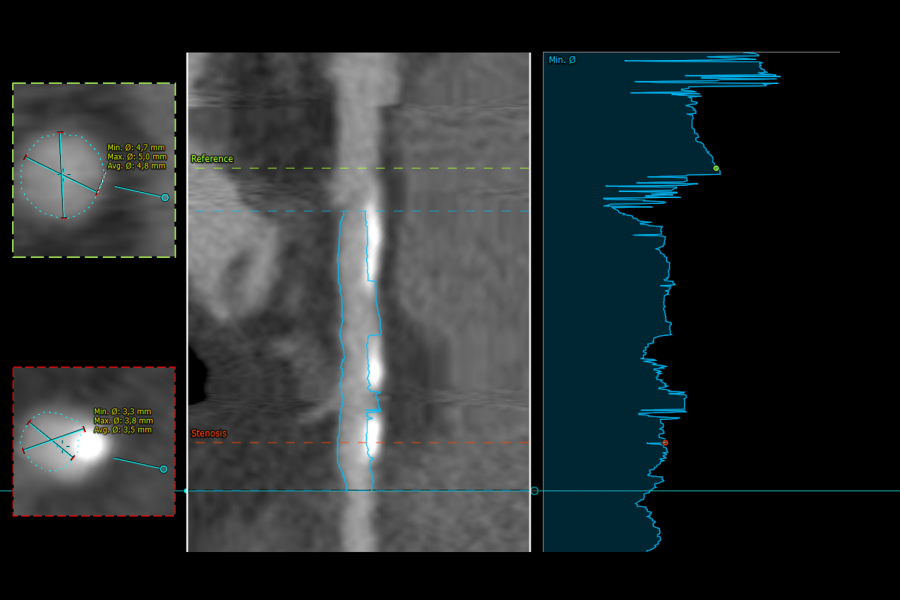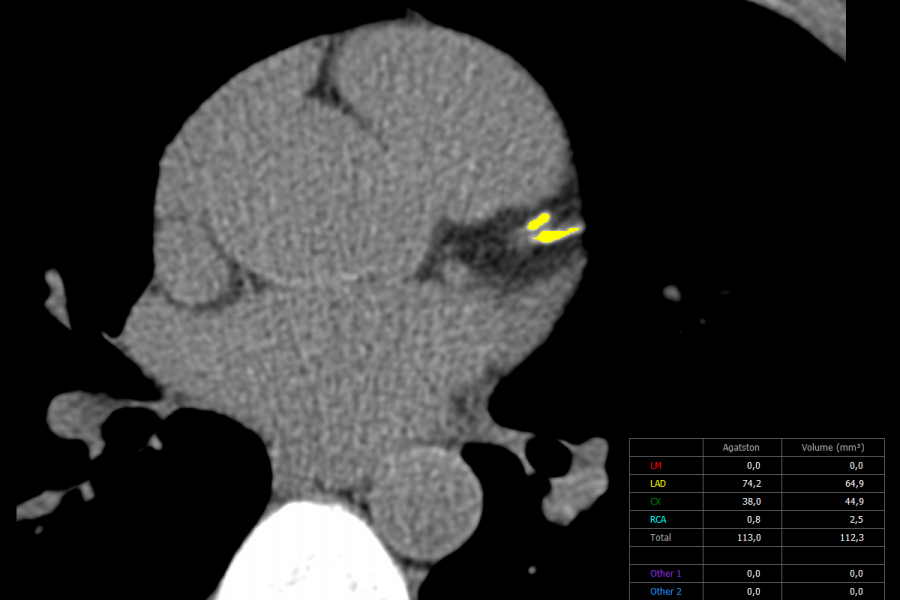 Rolf A, Werner G S, et al. Preprocedural coronary CT angiography significantly improves success rates of PCI for chronic total occlusion. Int J Cardiovasc Imaging 2013;29(8):1819-27
Hoe J. CT coronary angiography of chronic total occlusions of the coronary arteries: how to recognize and evaluate and usefulness for planning percutaneous coronary interventions. Int J Cardiovasc Imaging 2009;25 Suppl 1:43-54
Why choose us?
We always aim to improve the quality and efficiency of cardiovascular image analysis to optimize patient treatment. To realize this, we:
Provide fast and user-friendly

software

;

Align our product portfolio with the latest developments in the cardiovascular field. In this way we aim to provide our customers with the optimal software solution at the right time;

Offer

training

options which can be tailored to your needs.
We believe in the importance of training and support to assure that all our users are proficient and comfortable with their analysis. Please visit our Training & Support page for more information.